TAMIYA 1/350 BISMARCK
By Quinn Bracken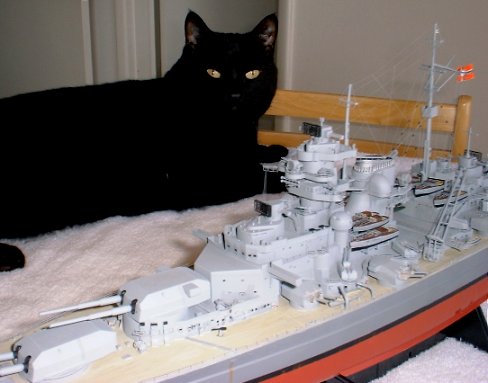 The Tamiya 1/350 Bismarck kit is nicely proportioned. There were, however some fit problems that showed up later in the buildup process. I noticed that either the hangar structures were too small, or the floatplanes supplied were too large. The GMM float braces which attach to the bottom of the Arado's are nice but should be trimmed down a bit so as not to make the aircraft appear too tall (I noticed this a little too late!). Bismarck had many hull vents located around the bilge keels, but there are none on the kit. Careful drilling, filing, and sanding can create these if you are patient enough. I did not use the kit supplied 15 inch gun barrels. The ones I used were made from aluminum and brass tubing (Thanks to Warren Jones!)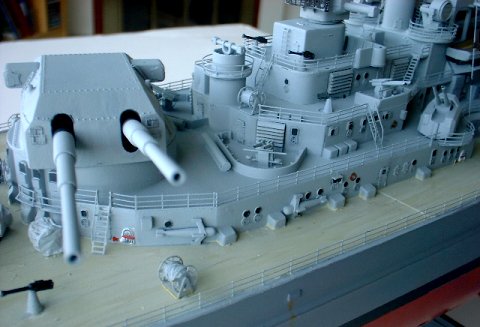 There has been endless speculation as to the Bismarck's final paint configuration; yellow turret tops, swastikas with red or grey background on the bow and stern, or just on the bow, etc. Going from the reports of Robert Ballard's expedition, I opted for swastikas on bow and stern with red banners. I used Tamiya's acrylic Dark Sea Grey for the upper hull half, and a 50/50 mix of Floquil IJN Sky Grey and British Sea Grey Medium for the superstructure.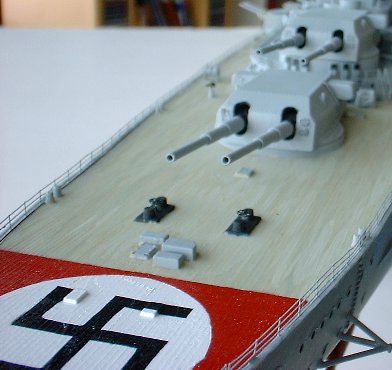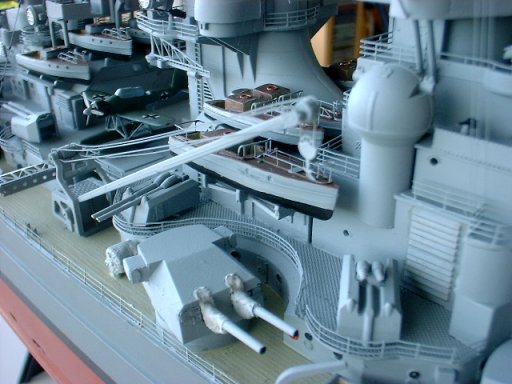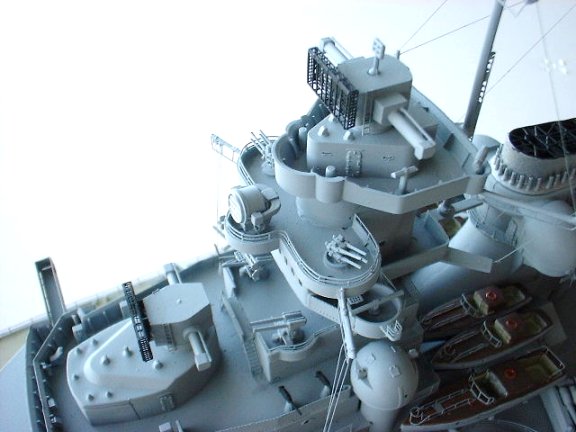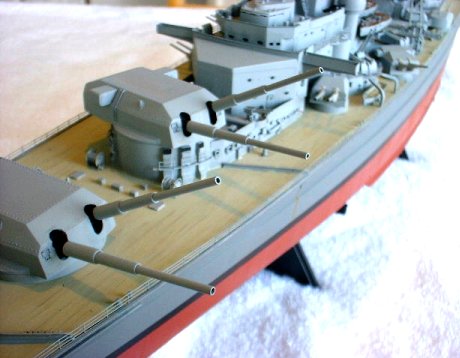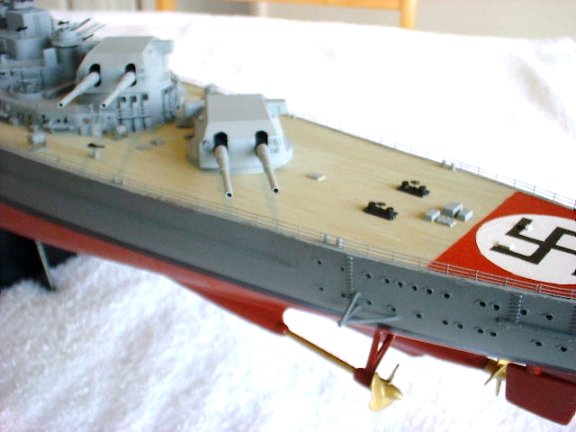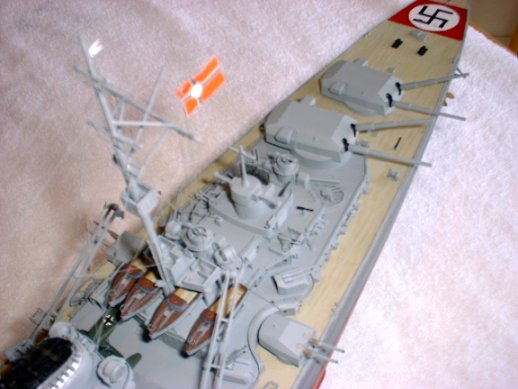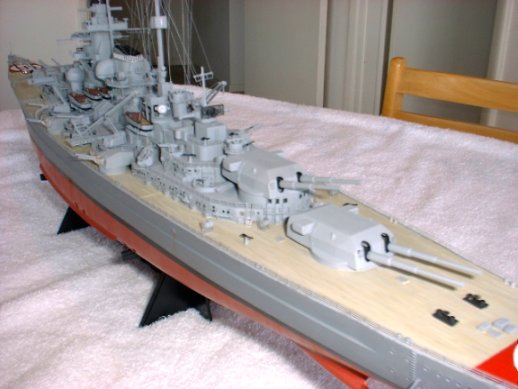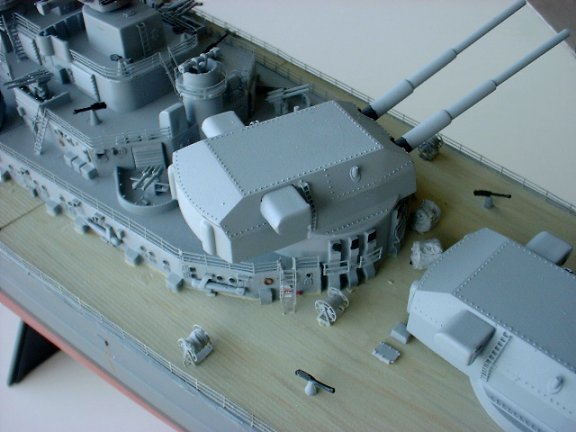 Discussions about warship models here

---

eBook: Battleship Bismarck.
The Complete History of a Legendary Ship.
---

Naval and military gifts and souvenirs.
---