---
---
1/175 SCRATCH BUILT BISMARCK MODEL
(by Alwin Merretz, Brisbane, Australia)
Length: 142 cm
Width: 19 cm
Height: 34 cm
Weight: 12 kg

Electronics:
· Three electric motors for three variable speed propulsion shafts.
· One motor for turning all turrets.
· Holds one 6v battery.
· Servo controlled rudders with outer propeller power cut-off on full steering lock.
· Cassette player with speaker.
· Water sensors with siren.
· Top speed in water 5km/h approx.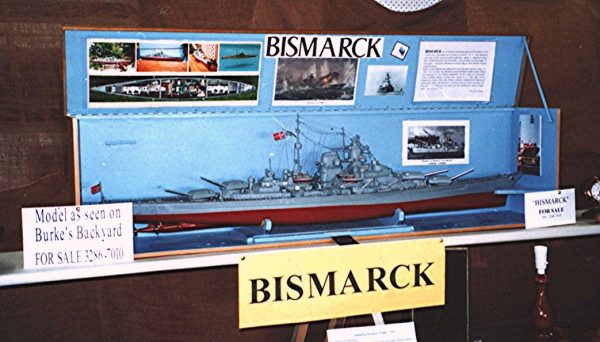 Copyright © 1998-2004 KBismarck.com