SCHARNHORST CLASS BATTLESHIPS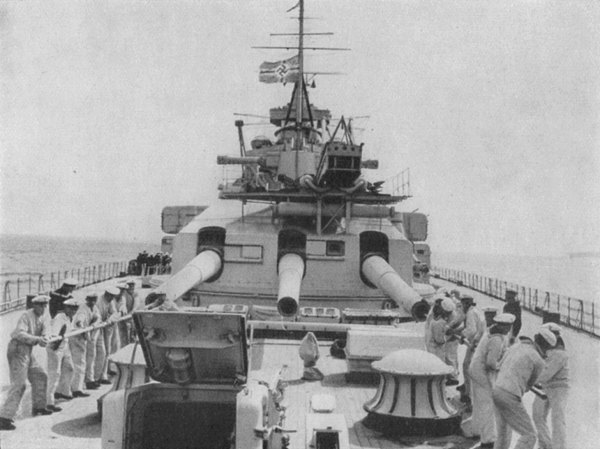 The battleship Gneisenau.
---
The battleships of the Scharnhorst Class were the German response to the French battlecruisers Dunkerque and Strasbourg. The smallest modern battleships built, their main battery consisted of 9 x 28cm guns in three turrets, two forward and one aft. These ships had a very low freeboard and took a lot of seawater forward when steaming a high speeds. The adoption of the atlantic bow didn't do much to improve their seakeeping capability.
Scharnhorst Class

Name
Builder
Laid Down
Launched
Commd.
Fate
SCHARNHORST
Kriegsmarinewerft,
Wilhelmshaven
15.06.1935
03.10.1936
07.01.1939
Sunk after battle
off North Cape
26.12.1943
GNEISENAU
Deutsche Werke,
Kiel
06.05.1935
08.12.1936
21.05.1938
Decommissioned
01.07.1942
Scuttled in Gotenhafen
27.03.1945
---

---


BOOK:
The Battleship Bismarck.
The Complete History
of the Ship.
---

Naval & military gifts

---